What Type of Hammock Should I Buy?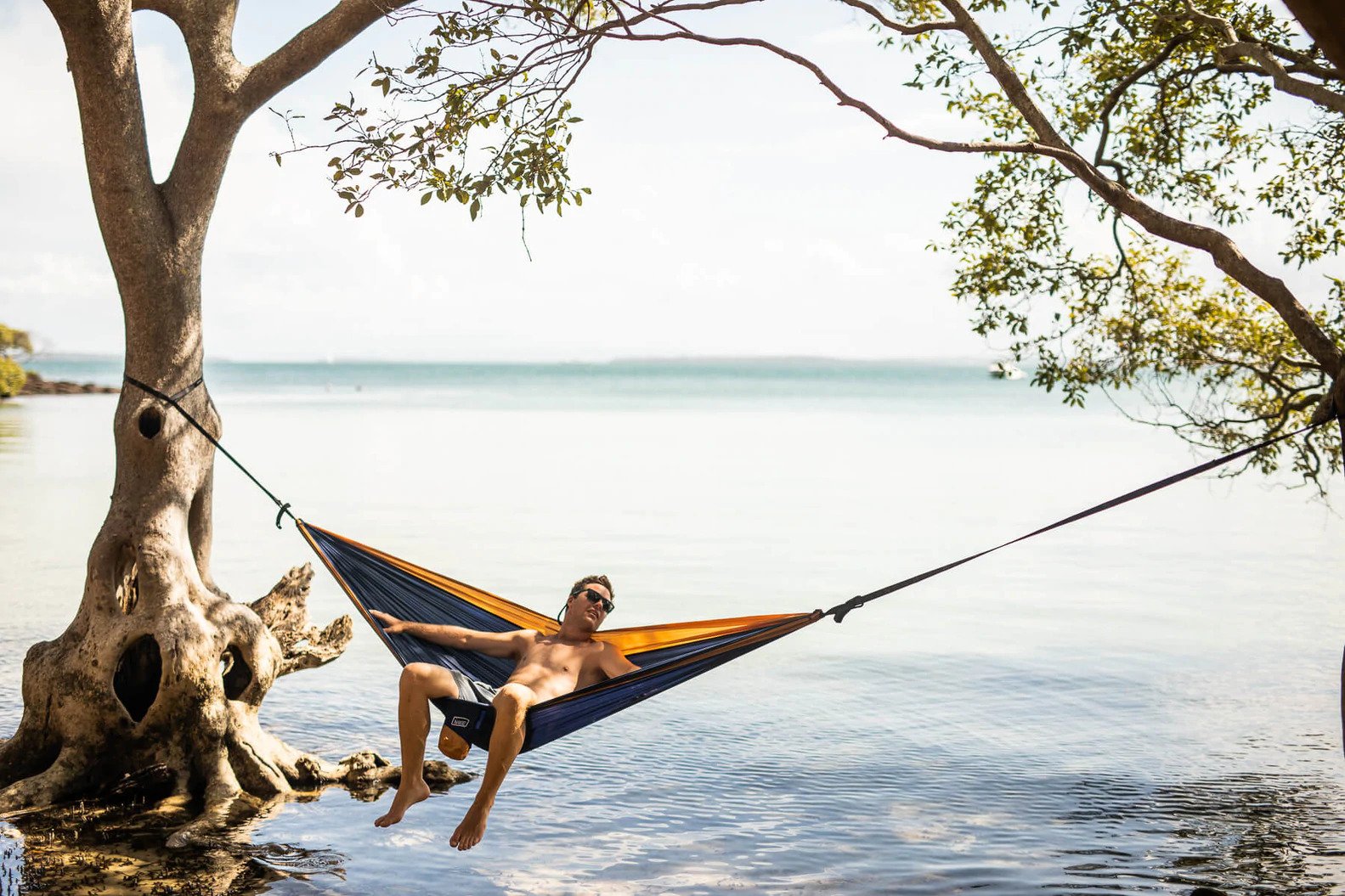 By: Jed Joyosa

Once in a while, we find ourselves struggling to give answers to specific questions in our heads. Some even overanalyze things just so we could find peace of mind from all that's bothering us. But no matter how hard we try and think about it, we just can't. And it's funnier because a lot of these problems aren't even the big ones, but rather the good problems as they call them. However, we still put weight on every decision we make, no matter how small, because those decisions are clear manifestations of who we are and what we value most in life. 
Remember the time when you went to the convenience store to buy your favorite drink? There were a lot of different drinks to choose from, but you still chose something that just felt right at that moment. It sucks to be put in a situation where you have to choose which would work best for you. The luxury of having choices is something to be very grateful for because it allows you to see the differences in things and identify what you like most. The same goes for when you're choosing the perfect gears, like camping hammocks, to bring with you to your next outdoor activity. With hammocks also having a lot of different types that you could enjoy and choose from, you sure can't help but wonder –– which specific kind of hammock should you buy?
At first glance, their differences may be indistinguishable. You might think that the only difference would be the prices and brands. However, as you further explore the world of hammocks, you'd notice the differences in styles, materials, and features. Each of its variations provides a different experience and level of satisfaction. It either satisfies one's aesthetic preferences or caters to one's specific needs like comfort. When you're lucky, it may even satisfy both. And so, it is imperative to know which one to get and what will make your adventure more worthwhile.
Here are some types of hammocks you should consider:
1. Rope Hammocks
A rope hammock is a classic gear that might be one of the first few things you could think of when you imagine a picturesque beach scene. Typically, rope hammocks are made of cotton or polyester ropes with spreader bars put at both ends of the hammock to keep its user from flipping too much when being used and still keep its flat shape.
This type of hammock is especially great when used on the beach since sand doesn't accumulate inside as it usually does with fabric hammocks. However, it doesn't guarantee comfort since it still depends on the kind of rope used.
2. Brazilian Hammocks
This is another popular type of hammock. These are made from either polyester or cotton threads and are often handmade and tightly woven. Unlike the rope hammocks, this type doesn't usually have spreader bars.
Brazilian hammocks are said to be good alternatives to your bed. If hung properly, it should have a deep sag that allows users to comfortably sleep at night. And since it's designed as such, the chances of tipping are very slim because it brings the center of gravity much lower than usual.
3. Quilted Hammocks
Quilted hammocks are composed of two layers of tightly-woven fabric stuffed with a soft-filling or padding in the middle. They also usually have spreader bars put at both ends of the hammock to keep users from flipping.
With their design and materials, quilted hammocks are generally best for home use. In fact, these can make a good bedroom hammock or an indoor hammock bed. And although it may seem to add extra comfort, these hammocks are still not the best choice for outdoor use.
4. Mayan Hammocks
 This style is one of the most popular ones among the gathered-end hammocks. Mayan hammocks are usually made from cotton and nylon threads. The construction of these hammocks allows them to hold large amounts of weight while it molds nicely to its users' natural body curves.
Since Mayan hammocks do not usually feature spreader bars, they are very portable and handy, perfect for outdoor activities. Although they may be suitable for travel, these could also make good indoor hammocks because of how comfortable they can be. However, this type of hammock isn't the most durable one there is, and holes could eventually appear after some time.
5. Recycled Hammocks –– Nakie Hammocks
 Recycled hammocks from Nakie are the first of their kind. These hammocks are made from 100% post-consumer recycled plastic bottles and are crafted with triple stitching and uniquely designed polyester end straps to guarantee that these cotton hammocks are high quality and would last a lifetime. And although they are made from 37 plastic bottles each, users are assured that it's ultra-lightweight, weather-resistant, and portable, which are perfect to be one of their outdoor gears such as camping hammocks.
 Having a weight capacity of 225kg or 500lbs, these double hammocks by Nakie are heavy-duty hammocks ideally for two people's use. And so, best friends, couples, or siblings get to strengthen their relationships while being able to appreciate the beauty of nature in the comfort of their own hammock swings.
 These five different hammocks mentioned are just some of the most notable types of hammocks there are in the market. Their differences give you a good vantage point in looking at what suits you the most and which doesn't. Whatever type you may end up getting, there would definitely be pros and cons. However, regardless of those things, you still must go with the kind of hammock that best represents you and your values as a person. Make sure that what you purchase will give you your money's worth or more because you can't just settle for less than what you deserve. The choice is yours!