Ultimate guide to chilling in your hammock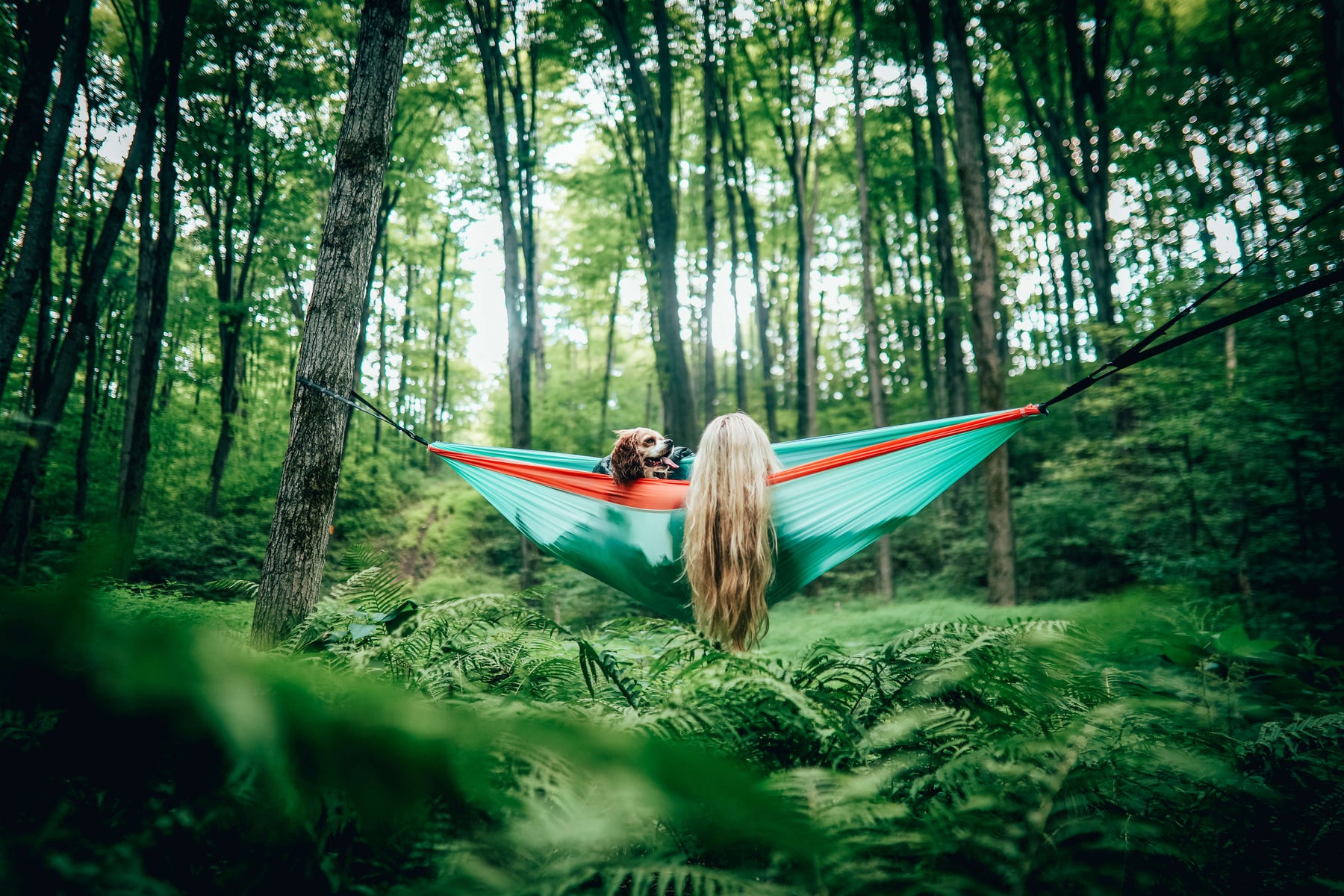 It's a great day when your Nakie hammock arrives in the mail isn't it? Epic colours, eco friendly and the perfect vessel for relaxing in the outdoors. What's not to love!?
Here's a few tips and tricks to get you well on your way to chill town in your Nakie hammock.
First up, you want to aim to have the straps secured to the tree (or whatever you're attaching to) at about head to shoulder height and the middle of the hammock hanging to about hip height. Think banana, not slackline. If the hammock is strung too tight it will limit the space inside the hammock and make it harder to get in and out. If the fabric of the hammock is loose and relaxed, you will be too! 
Attaching your hammock to a tree, pole, rock or even a car bullbar (if your handbrake is good enough!) is super simple with our no fuss traps. Simply loop one end of the strap through the other and pull it tight around the pole/tree trunk and clip one end of the strap to the hammock (for more info click here). 
Keep in mind, everyone likes it a little different so have a play around to find what suits you best. Thankfully it's nice and easy to adjust using the handy little loops all along the straps and the easy clip carabina on either end of the Nakie hammock. Adjust to your heart's content!
So now that you've got your hammock set up it's time to get relaxing! There's a couple of ways to perch up in your hammock depending on what activity you've got planned.
If your eyelids are heavy and you're ready for an afternoon snooze sesh, the best way to lay is straight along the length of your hammock. Sink your head back, embrace the cocoon life and let the gentle swaying lull you to sleep.
If you're wanting to keep your head supported or up and out of the hammock for reading, stargazing or watching the sun go down, laying diagonal is the way to go. Place your head off centre with your feet on the opposite side. This provides support for your head, makes the most of the space in the hammock and won't interrupt your view with a wall of fabric!
For campfire chats and socialising, sitting sideways on the hammock is the way to go. Just like a chair but way more fun!
Now that you know the hot tips for your hammock set up, it's time to get out there and start adventuring. Happy hammocking!