8 Tips For A Great Hammock Camping Trip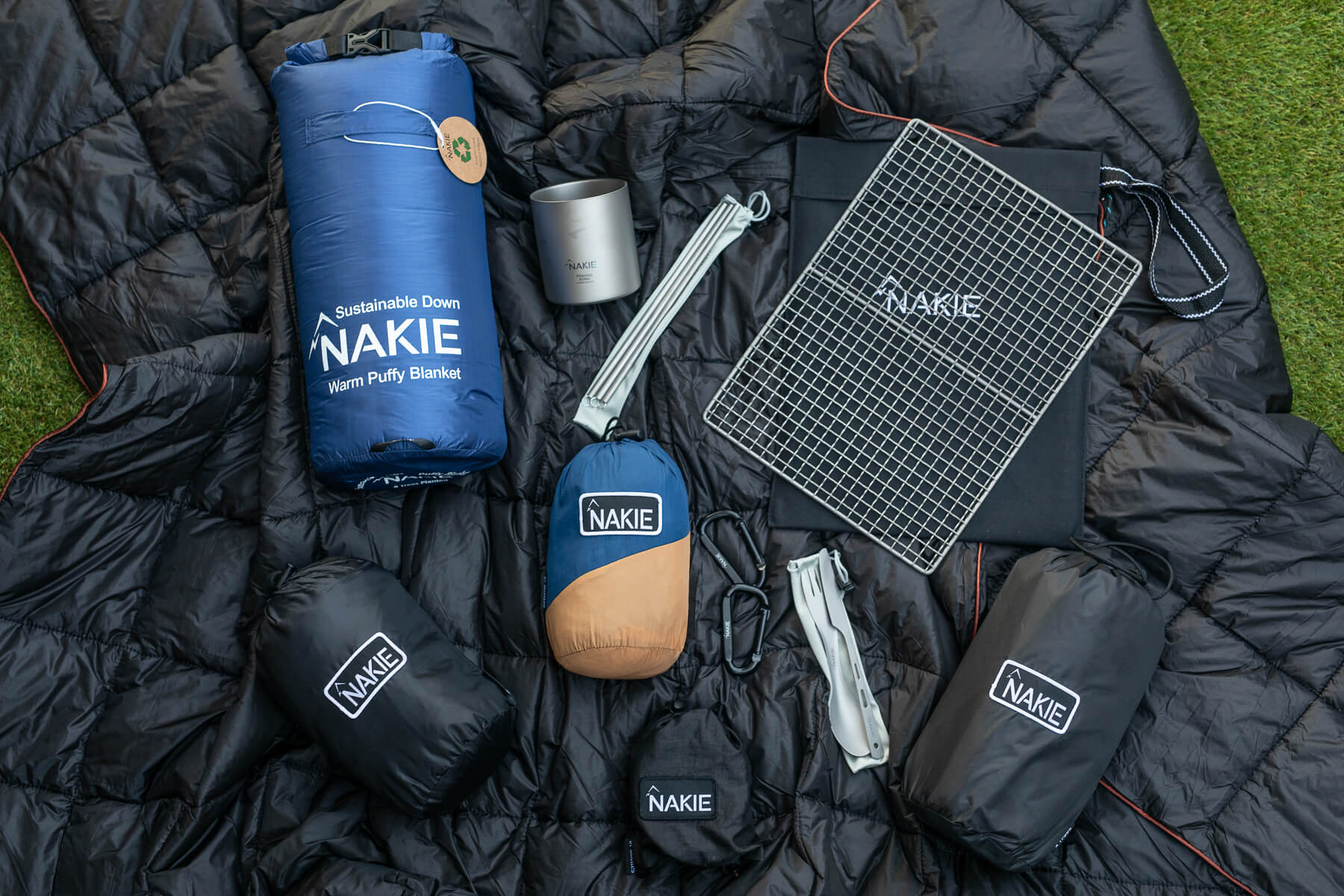 Spring is on the way, which means it's time to get back outside! Read below for 8 tips to make your next hammock camping trip unforgettable!
With the warmer months approaching, the season for camping is arriving in full force. For those looking for a unique camping experience, hammock camping is helping more people than ever get outside under the stars and enjoy the great outdoors. 
Hammock camping can be a great time - if you have the right equipment and know-how to prepare yourself. Read below to learn the top 8 tips and tricks for making your next hammock camping trip perfect.
1. Start With The Perfect Camping Hammock
No hammock camping trip is complete without a hammock! However, not all hammocks are made alike. For those wishing to sleep outdoors, picking the right hammock is essential.
Hammocks come in many different styles and shapes. Those looking to camp with a hammock will want to find one that is lightweight, compact, and durable. Not only should your hammock provide an excellent sleeping arrangement, but it should be light and mobile enough to not weigh you down as you hike, climb, or camp. 
2. Don't Forget The Bug Net & Rain Tarp
You never know what Mother Nature may have in store when you hammock camp. To help you enjoy your sleep and avoid any unexpected irritation, make sure you pack a handy bug net to repel unwanted visitors and a rain tarp to keep you dry. 
3. Pack A Puffy, Down Blanket
When camping, the elements can change in a flash. When the sun goes down and the temperatures plummet, make sure that you have a down blanket to keep you warm. While you are at it, make sure your puffy down blanket is lightweight and portable - offering total coverage and warmth while taking up little space in your pack or supplies. 
4. Bring Titanium Utensils For Eating
Want to make sure you can still eat without dealing with the mess and waste of disposable utensils? To take your hammock camping to a truly eco-friendly level, pick up a set of titanium cookware such as a straw, grill, spork and knife. Titanium is both environmentally-friendly, lightweight, and durable. Best of all, you can enjoy a safe and clean eating experience while out!
5. Find The Perfect Hammock Location
Once you have the supplies you need, it's time to find a place to camp! Hammocks are one of the best ways to camp due to their mobility and customization. 
In general, the best place to set up your camping hammock is between two strong trees that offer the necessary distance between your hammock hooks to provide a strong grip. Ensure that there are no dead branches or loose items above you that may fall in the night. 
6. Get Comfortable With The Right Sleeping Position
While hammock camping is a fun way to enjoy the outdoors, waking up sore and stiff can ruin even the most beautiful outdoor experience. When sleeping in a hammock, it is important to find the most comfortable and safe position. 
Lying diagonally in your hammock will give you the most support and restful sleep. If you want to increase your available space for sleep, check out a double-hammock for more room.
7. Cozy Up With A Down Blanket
Remember that puffy down blanket you brought with you? Don't forget to include it in your hammock as you sleep! Once you get a feel for how you would like to lay while you sleep, curl up with a lightweight but warm down blanket to keep you warm as the temperatures drop overnight. A down camping blanket is an investment you won't regret!
8. Keep It All Together
When preparing for your hammock camping adventure, it is essential that you pack everything you need with as few bags as possible. If you can, try to only bring items that will fit into a single backpack or camping bag. Lightweight hammocks and blankets, as well as titanium utensils will help you save space and reduce weight as you camp.  
Enjoy A Sustainable Hammock Camping Season With
Nakie
A great hammock camping trip hinges on the quality of your equipment. If you are looking for high-quality hammocks and outdoor products, look no further than the eco-friendly equipment at Nakie.
Every Nakie product -
including our full line of eco-friendly hammocks
- are designed to provide a quality, long-lasting experience focused on sustainability. With every purchase you make of a Nakie camping product, our team will invest profits and proceeds into global sustainability projects that help protect our beautiful ecosystem.
Head online today
to see the full catalog of Nakie products, and together we can help bring hope and healing to our world!