Planting Trees for the Planet and Lifting People out of Poverty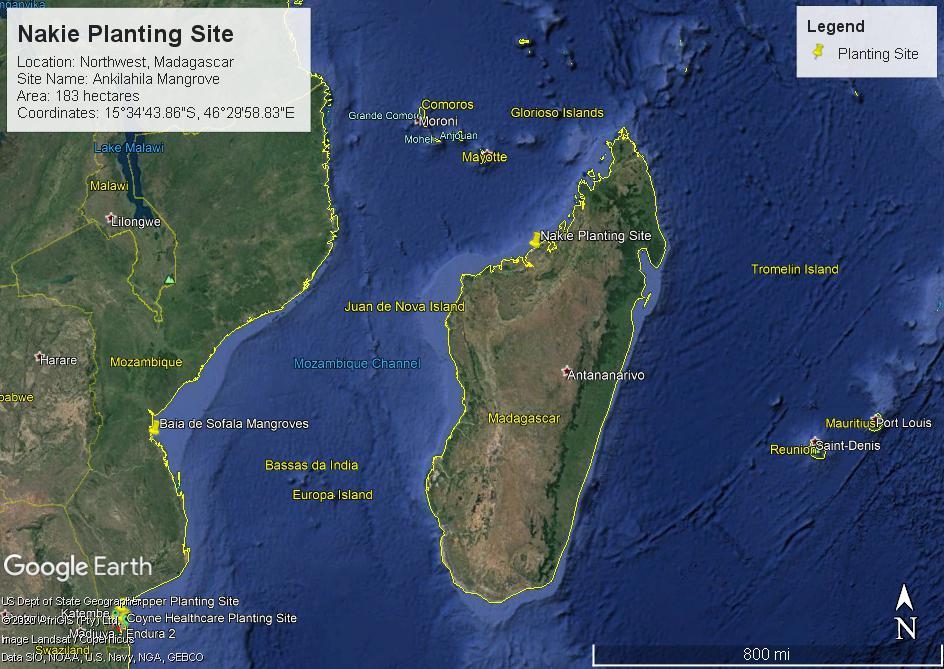 Where do we plant our trees?
We are planting our trees in our own reserve in north west Madagascar. The site is called Ankilahila mangrove and is 183 hectares.  
Madagascar is the fourth-largest island on the planet (4 times the size of the UK) and situated off the east coast of Africa. It is home to over 200,000 species of plants and animals that do not exist anywhere else in the world. Sadly many of these plant and animal species are now endangered as only 10% of Madagascar's original forest remains today. The rest has been cleared and used for fossil fuels and other trades within the community.
Why we chose to plant our trees in Madagascar?
Madagascar is one of the poorest counties in the world and is heavily dependent on foreign humanitarian aid in order to meet the food, health and educational needs of their people. For many of us we take for granted the easy access we have to clean water, food on the table and a roof over our heads. For many Madagascan people these are considered luxury's. It is believed at least 50 % of Madagascan people are living below the poverty line and 70% are living off less than $1 a day. 
We want to do our part to not only help the planet but also the people. That is why we have committed to a minimum 5 year reforestation project in north west Madagascar. All of our trees are planted by local villagers who are struggling to find work and provide for there families.
Lets plant some trees