How To Pack A Hiking Pack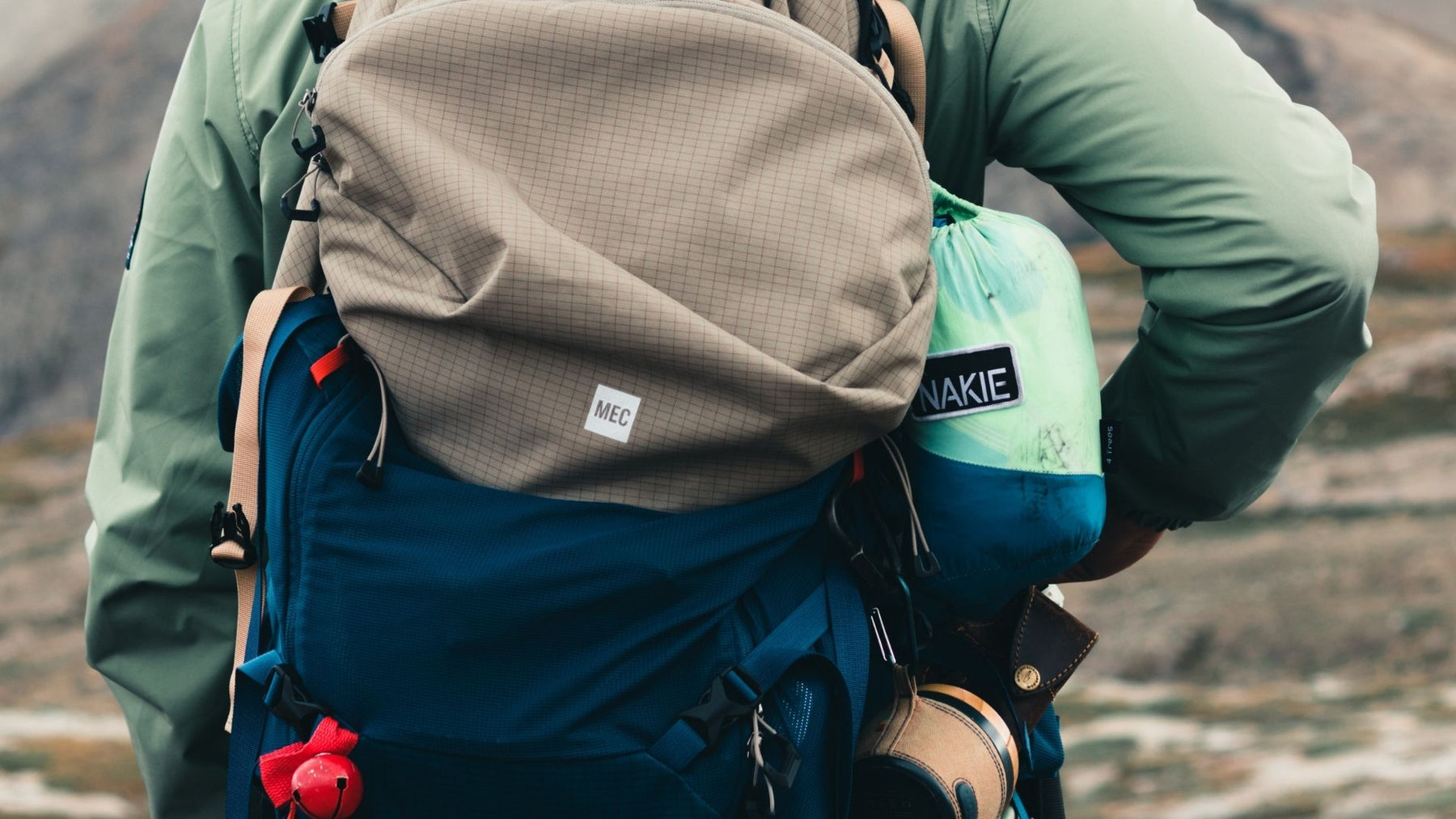 By Myrthe Braam
I still remember my first overnight hike. I wore jeans (with ripped knees for greater freedom of movement). We carried a bottle of wine (still in the glass bottle). And for dinner we had leftover chili (straight from the freezer, so pretty much a 1kg frozen brick).
I really like the memory of this first overnight trip. Yes, we had no idea what we were doing, but at least we were out there, doing it. We put on our hiking boots (yes, at least we had good footwear), packed the best we could and went for a trek. And the wine we had in front of the fire tasted great.
I have since learned a lot about overnight hiking, including what to bring on an overnight hike and how to pack a hiking pack. Having packed my bag for any type of adventure, from staying at a campground in one of our National Parks, going on road trips as well as multi-day hikes carrying a tent or hammock, I now have a solid system in place for the best way of packing my backpack.
How to pack a backpack for overnight hiking
Yes, of course you could chuck all your gear for an overnight hike in your pack at random, with the only requirement that it all fits in. But there is actually a lot to gain from learning more about the best way to pack your hiking bag.
A well-packed backpack will distribute the weight in such a way that you are using the right muscle groups to carry the load. It will also make you more stable and balanced, which is important on uneven hiking trails. In addition to the physical benefits, it pays to have a system for what belongs where in your pack, as this will help you with making sure you're not forgetting any essentials when packing your bag!
Bottom of the pack
In addition to weight distribution, it is important to keep in mind when you will need access to each piece of your gear. Use the bottom of your pack for the heavier items you won't need until you get to camp, including your tent, sleeping bag and cookware. Even though the Nakie hammock is ultra light at just 600 grams, I also put this in the bottom of my pack.
Middle of the pack
Once all the heavy stuff you need for the night is packed, you can add things like your spare clothing, toiletries and any food you won't need during the hike. Putting your clothing in a stuff sack will help with reducing the space your clothes take up in your pack.
Top of the pack
Use the top part (or top pocket) of your pack for anything you might need to access during the hike. This includes snacks, a first aid kit and your sunscreen and sunhat. It's also convenient to keep an extra layer within reach, as well as your buff, gloves and beanie when hiking in cold conditions. Some packs also have handy side pockets, which can be used for any of these items.
How to pack a day bag for hiking
When you're just heading out for a day hike, you will need a lot less gear and therefore the best way to pack your bag will be a bit different.
Bottom of the pack
Put your Nakie hammock at the bottom of your pack, you never know whether you might encounter the perfect hammock conditions at your lunch spot. Also make sure to bring a jacket as well as some warm clothes, as it might be nice to put on an extra layer when you stop for a break.
Top of the pack
Your lunch can go in next, don't forget to bring your lightweight titanium spork and knife set! Make sure to bring plenty of water, as well as a first aid kit, sunscreen and sunhat. And of course you would want to have some snacks handy, either in the side pockets or at the very top of your bag.
Tips for packing a hiking bag
Use the instructions as above as a guideline, but don't be afraid to personalise this based on what works best for your own pack and gear. After your hike, take a quick look to see if you brought anything that you did not need, to see if you can save weight on your next hike. For your shorter hikes, you can allow a few more luxury items like your book, heavy food items and your favourite knitted jumper. For longer hikes, you're better off sticking to the essentials and minimising the weight of your backpack. Don't skimp on food and warm layers though, as these things can make a big difference when things go awry during your trip. And finally, enjoy getting away from your everyday life and immersing yourself in nature!