Our Vision
'Enjoying nature, leaving nothing but footprints and memories'
Here at Nakie we have a passion for nature and enjoy the beautiful scenery the world has to offer. We love to venture off the beaten path in an endeavor to relax and explore leaving nothing but memories and footprints.
We understand the world is bigger than us and can see the negative impact humans can have on the environment. That is why we are working hard to do our part to contribute to sustainable living and reducing carbon emissions.
Recycled Material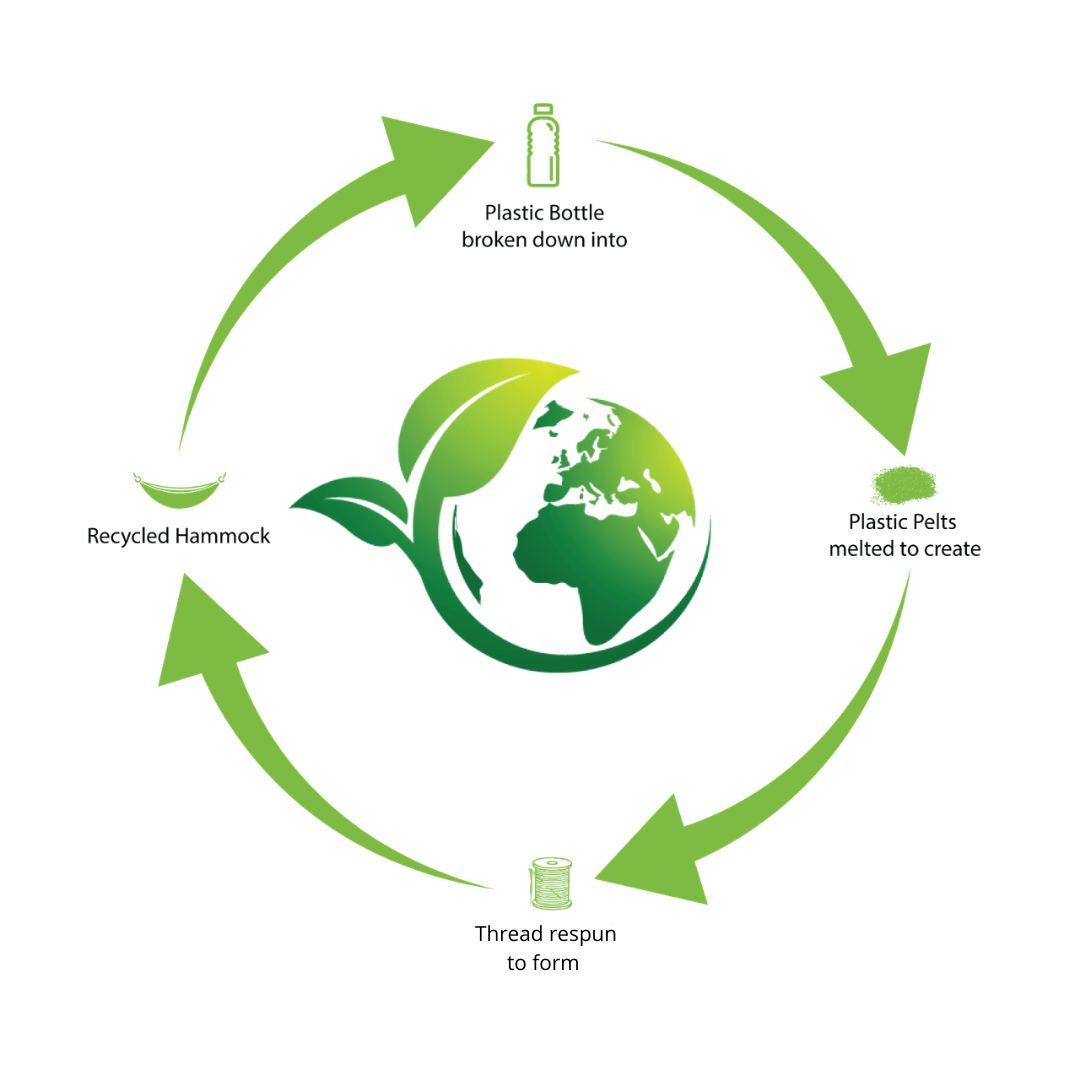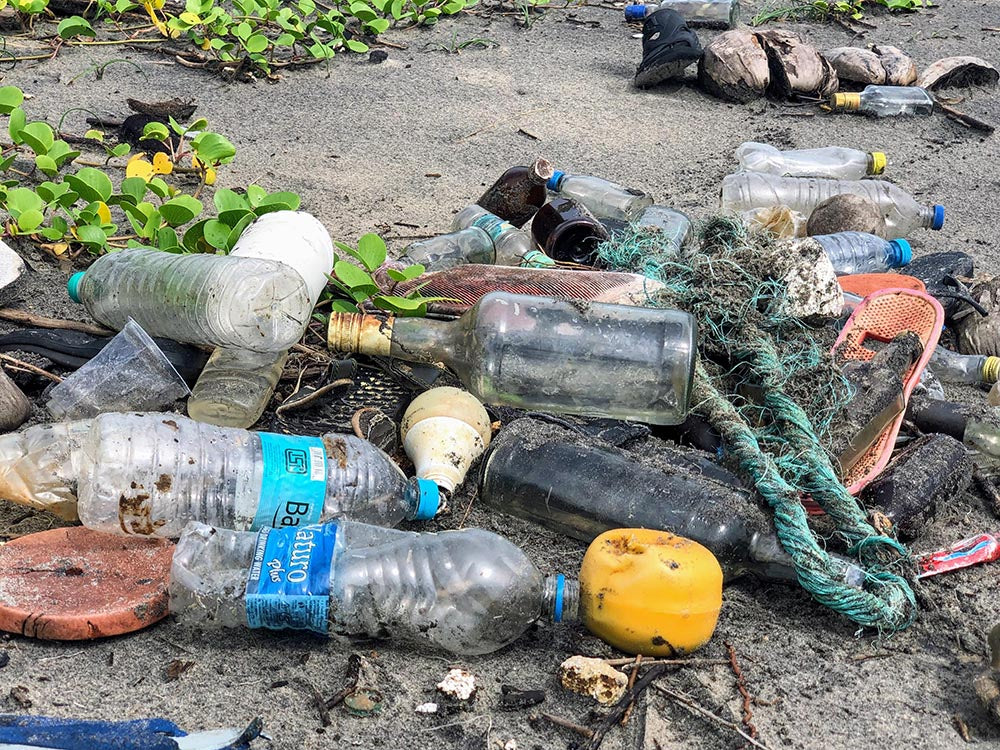 Recycle, Reclaim, Repurpose
Here at Nakie we want to be part of the solution. We are using recycle bottles to create our hammocks. Each double hammock consists of approximately 37 recycled plastic bottles. This not only gives these bottles a new life but helps remove them from land fill and hopefully decreases the amount of plastic we are seeing in our waterways. Plastic in land fill takes on average 400 years to break down. 
Another benefit of recycling plastic is that is significantly reduces the amount of energy and raw materials required to create our hammocks. This essentially results in lowered CO2 emissions and reduces our carbon footprint.
So far we have have saved over 1 million bottles from land fill and entering our waterways. We know we will only touch the surface, but we want to challenge each and every one of you to make a conscious decision when deciding what you buy and how you live. We truly believe it is our responsibility to preserve this world for future generations.
Reforestation project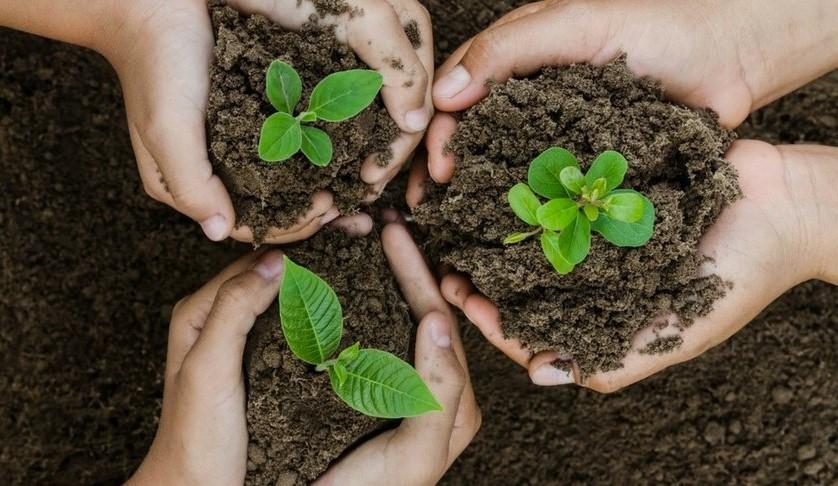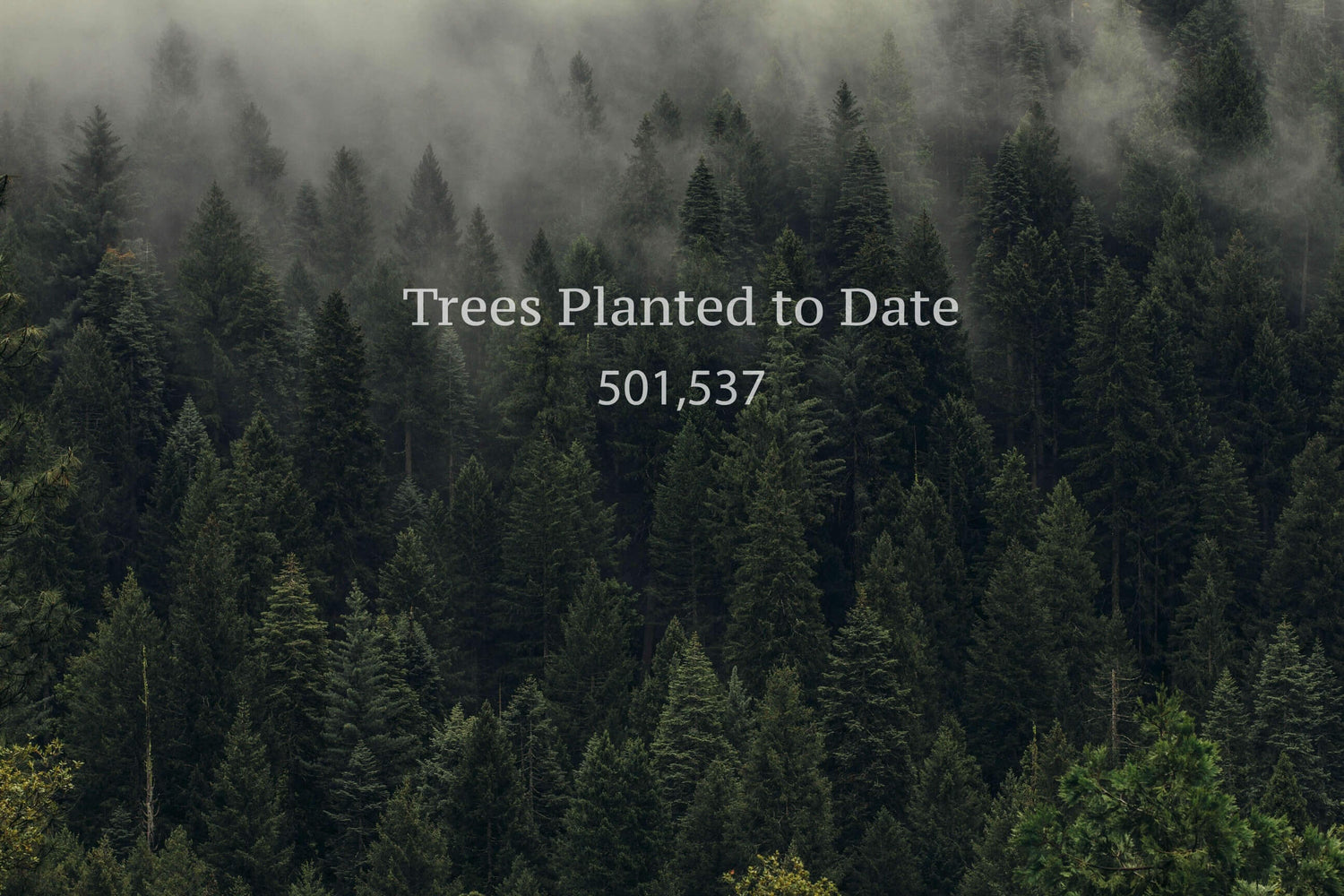 100,000 acres of forest is cleared around the world every day. Trees play a vital role in reducing air pollution and converting carbon dioxide into the oxygen we need to breathe. They also significantly reduce carbon emissions and help the fight in climate change.
Nakie is committed to reforestation. Currently we plants 4 trees for every item purchased and we have already planted 501,537 trees.
Why are trees so important?
Trees play a vital role in reducing the carbon emissions in the atmosphere. They are one of the most effective tools in the fight against dangerous greenhouse gases that are contributing to climate change and global warming. They are extremely efficient in long term storage of carbon. They get there energy from sunlight and use the process of photosynthesis to take carbon dioxide from the air and water from the ground. In the process of turning it into wood they release oxygen into the air. They also assist soil in capturing significant amounts of carbon. Large-scale CO2 removal through reforestation will help offset emissions. Trees also provide a habitat for animals, purify water sources, control flooding and erosion and help to replenish the soil with nutrients needed for farming.
Here at Nakie we want future generations to have the same opportunity to enjoy the beauty of the world the way we do. That's why we are planting 4 trees for every product purchased. 
Planting out of poverty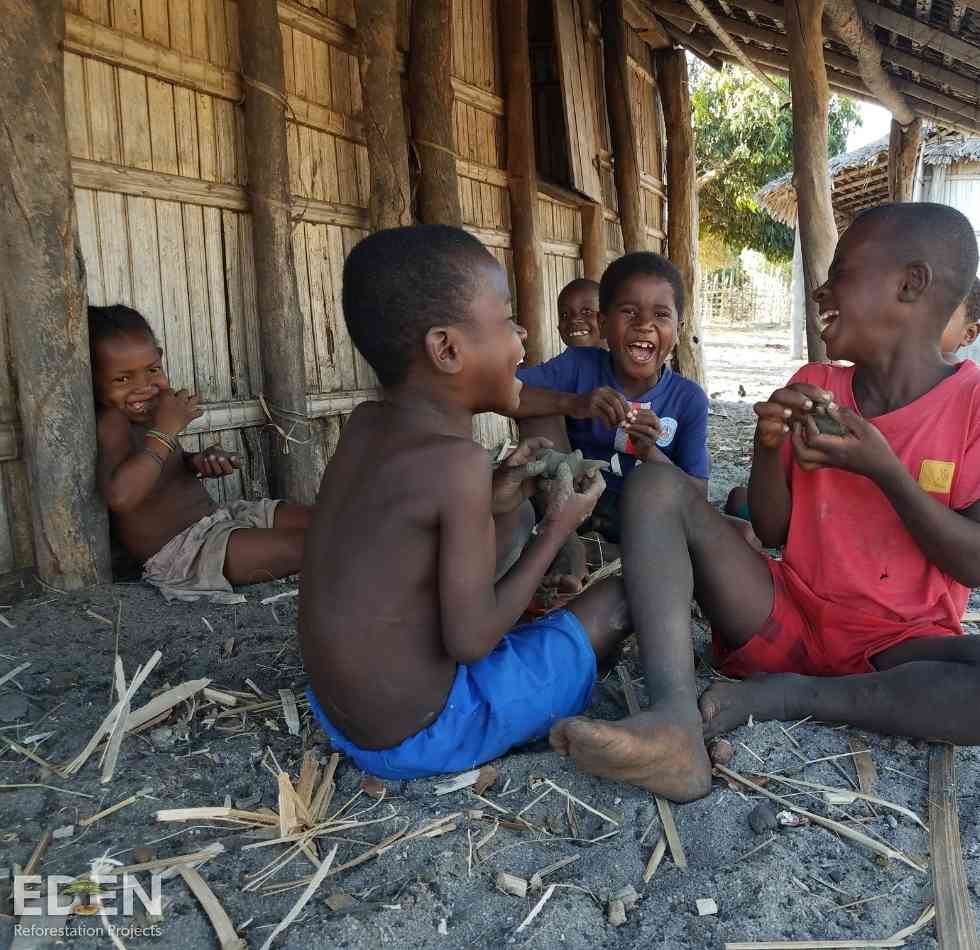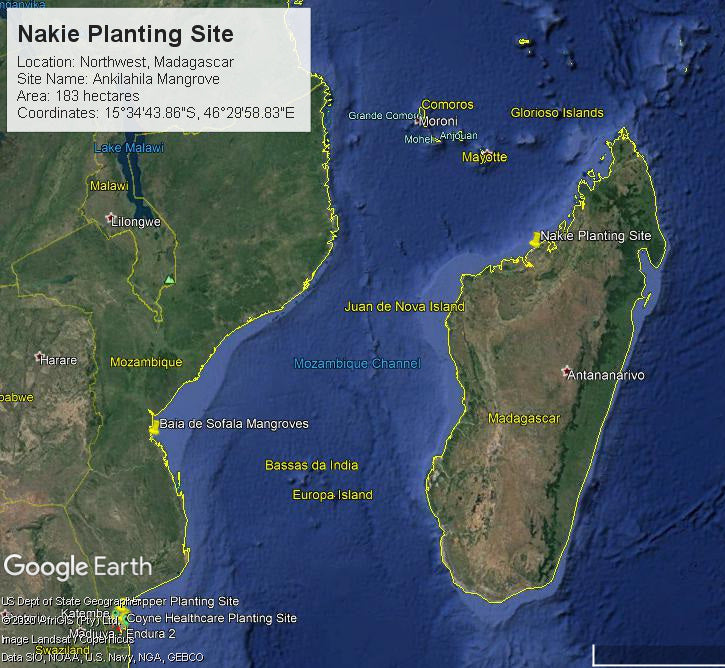 Where are we planting our trees?
We are planting our trees in our own reserve in north west Madagascar. The site is called Ankilahila mangrove and is 183 hectares.  Madagascar is the fourth-largest island on the planet (4 times the size of the UK) and situated off the east coast of Africa. It is home to over 200,000 species of plants and animals that do not exist anywhere else in the world. Sadly many of these plant and animal species are now endangered as only 10% of Madagascar's original forest remains today. The rest has been cleared and used for fossil fuels and other trades within the community.
Madagascar is one of the poorest counties in the world and is heavily dependent on foreign humanitarian aid in order to meet the food, health and educational needs of their people. For many of us we take for granted the easy access we have to clean water, food on the table and a roof over our heads. For many Madagascan people these are considered luxury's. It is believed at least 50 % of Madagascan people are living below the poverty line and 70% are living off less than $1 a day. 
We want to do our part to not only help the planet but also the people. That is why we have committed to a minimum 5 year reforestation project in north west Madagascar. All of our trees are planted by local villagers who are struggling to find work and provide for there families.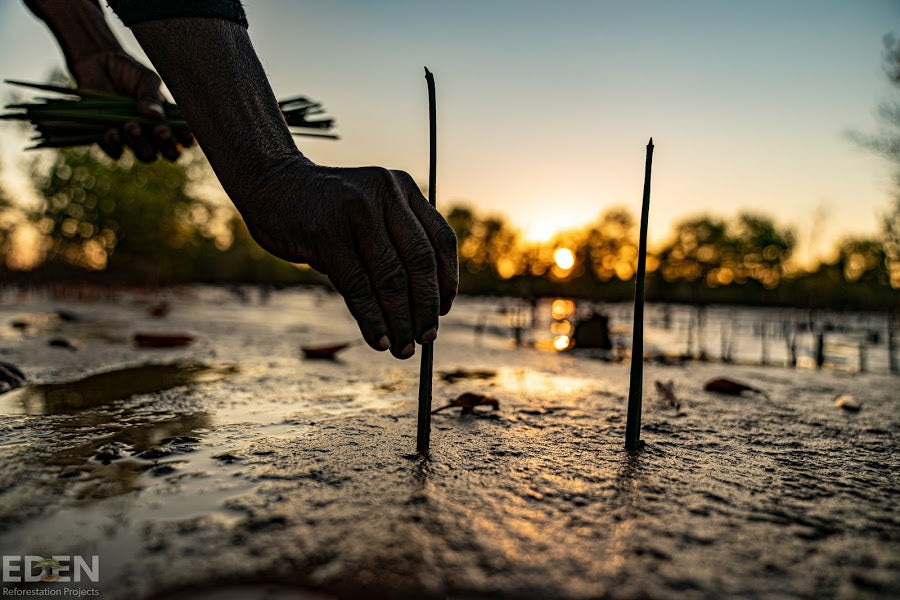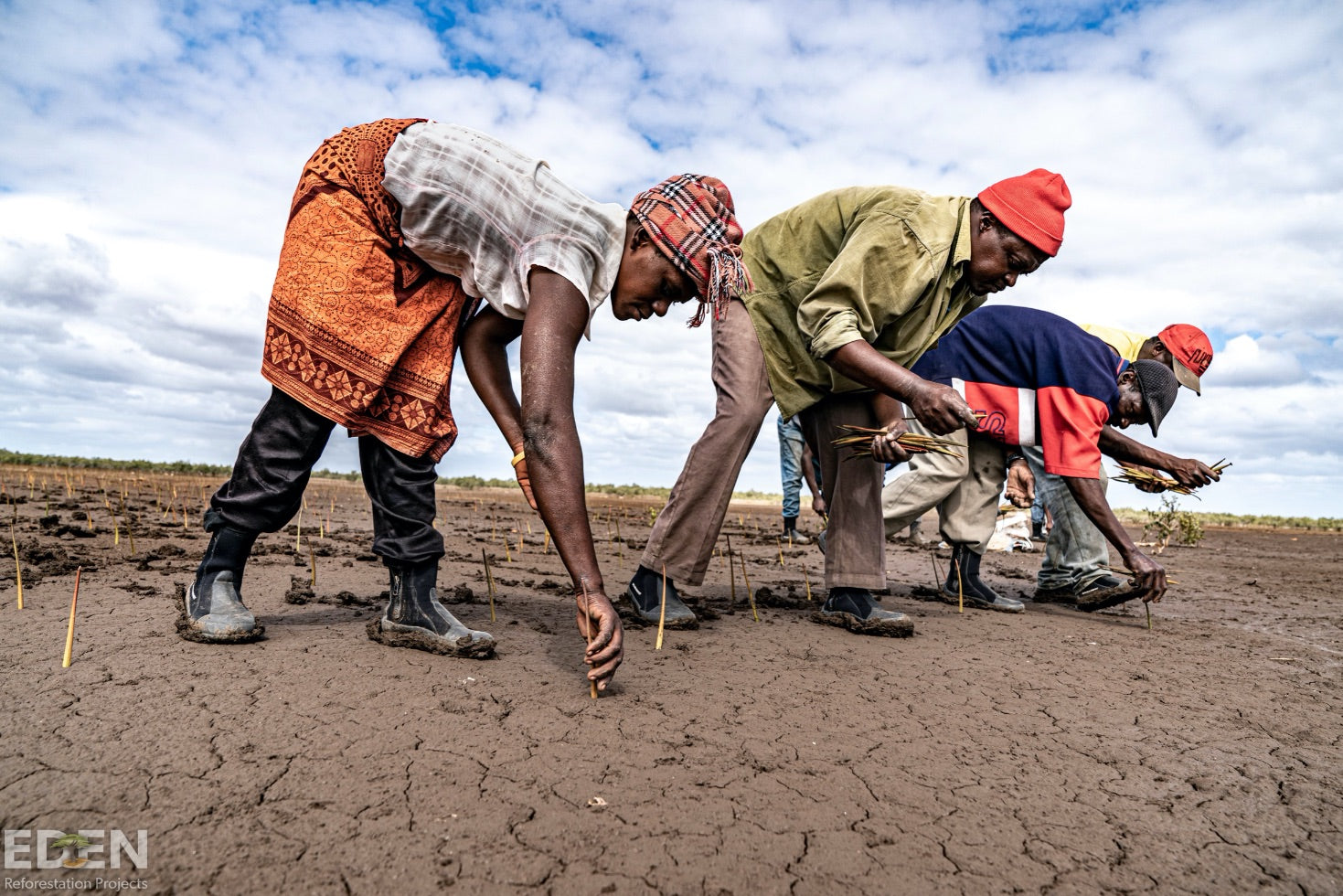 What kind of trees are we planting? 
At the moment we are planting a range of different trees including fruit trees and a large number of mangrove trees. 
A large number of mangroves trees are being planted most of the mangrove population in Madagascar has been slashed and removed leaving the land unprotected from swell and storms resulting in areas being wash away from the ocean. Mangrove trees also absorb 4 times more carbon dioxide than any other tree species. Majority of this carbon is stored in the mangrove root system which also key in preventing erosion. 
Helpful links

Check our profile out http://edenprojects.org/user/nakie/
Jump on Instagram and give us a follow https://www.instagram.com/nakieco/
We hope we have inspired you to do your part to protect the planet and would absolutely love your help!